For a change of scene, and to absorb some of the wonders of Northern Italy, why not let us whisk you away on a unique road trip? Below is a general outline of our offering, but of course, our priority at A2D is adapting your travel itinerary to best suit you!
One of the main art cities of Italy, and indeed Europe, Milan has a plethora of museums, installations and temporary exhibitions to engross you – in addition to its incredible fashion, nightlife and food scene. Here, you can choose to stay at the Casa Baglioni or the Hotel Senato.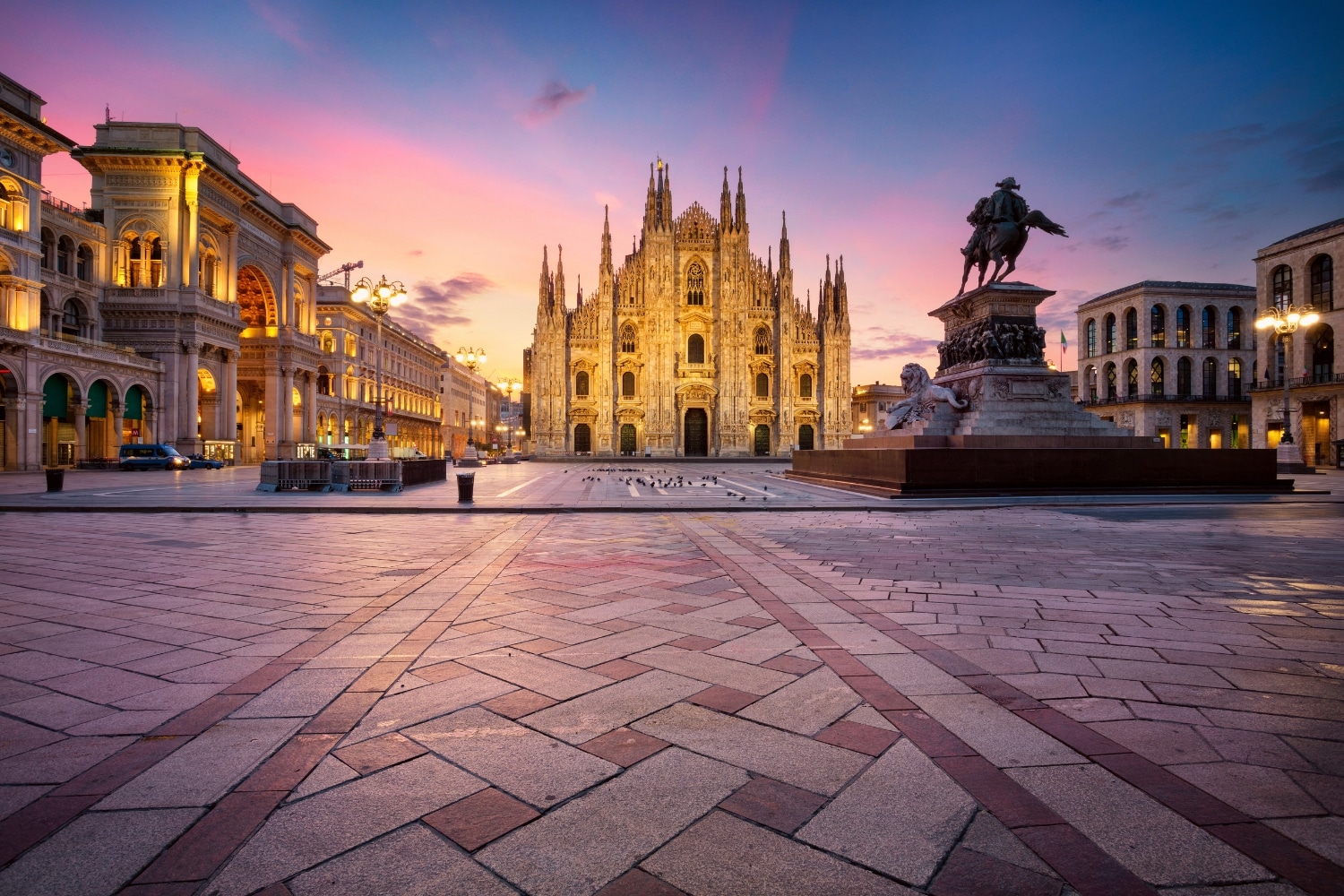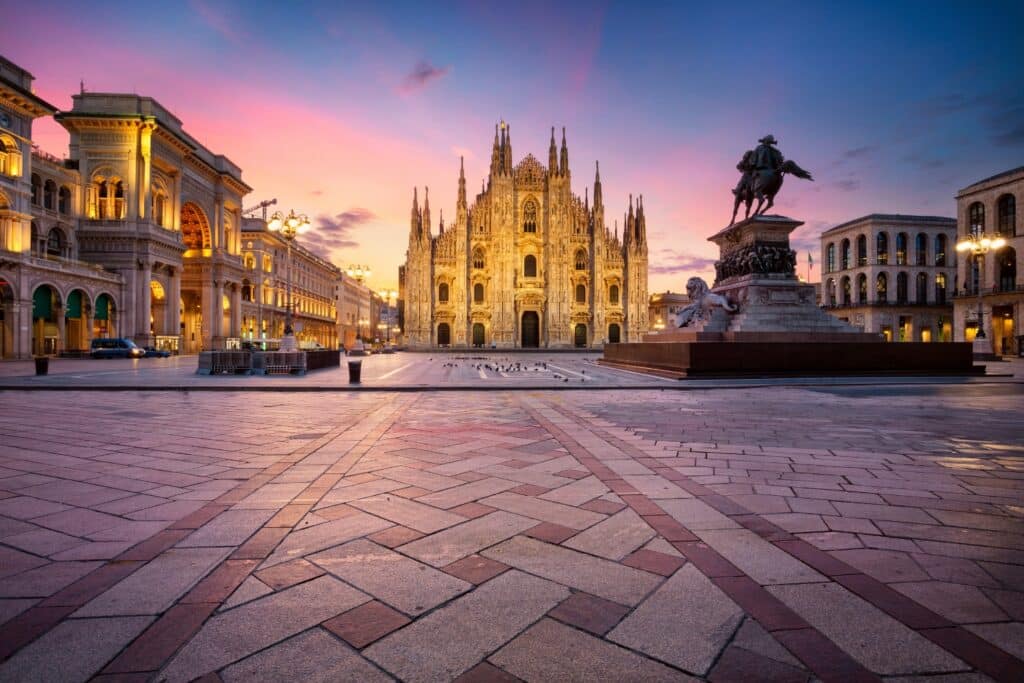 Located in the Brera district, at the Casa Baglioni, you can enjoy city living with stylish design, a wine cellar with private wine tastings and a restaurant headed up by Michelin-starred chef Claudio Sadler. The design of the hotel is inspired by Milan in the 60s and makes imaginative use of colour and lighting, including neon lights. The Sadler restaurant, named eponymously for chef Claudio, provides visitors with a modern pathway into Italian cuisine and its hallmark flavours.
The hotel is located in the artistic and elegant Brera neighbourhood, from where you can easily reach major tourist sites on foot and explore local art galleries and design brands. The rooms themselves reflect this artistic heritage with high-end lighting and décor from famous Italian brands.
At the Hotel Senato, step into the history of Milan at this historic family residence turned hotel. The Ranza family occupied this house for over a century and it now serves as a classically outfitted Milanese hotel, with marble, wood and brass furnishing crafted by Italian artisans. Much of the furniture is uniquely designed by architect Alessandro Bianchi.
From Milan, head across to Lake Garda, Italy's largest lake and situated between Milan and Venice. Bordering on three Italian provinces (Verona, Brescia and Trento), and with breath-taking scenery, gorgeous towns and incredible cuisine, you will find much to occupy and enthral you. Explore historical towns and villages, like the thermal bath town of Sirmione, or take advantage of the many lake-based activities on offer.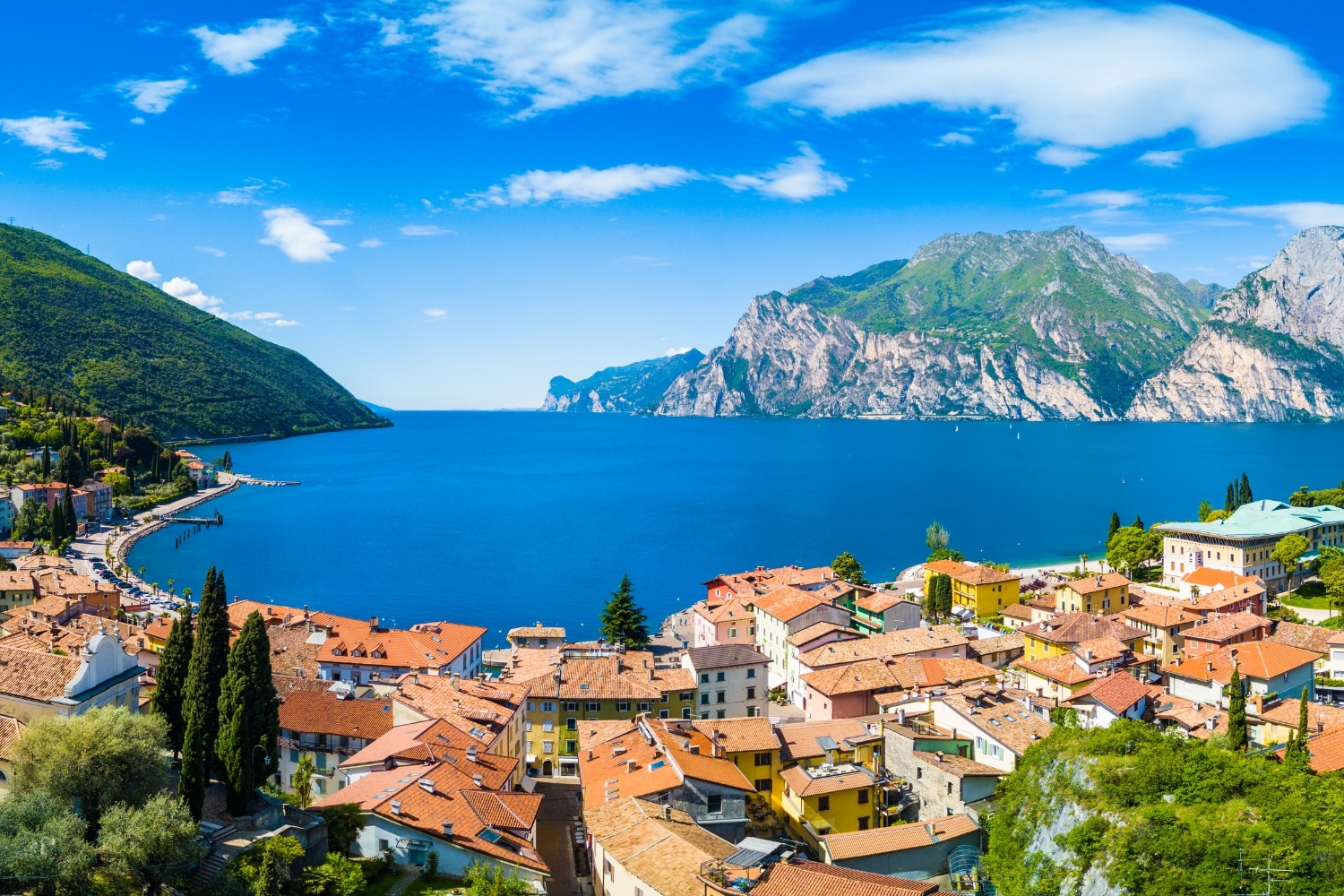 Near to Lake Garda, you can stay at the 5-star Lido Palace, one of the Leading Hotels of the World. Designed in the style of the Belle Époque, it recalls historic residences for the royalty and aristocrats of a bygone era. Redesigned in 2011 by the architect Alberto Ceccetto, the hotel now also incorporates modern elements with glass and steel to maximise views of the surrounding area and includes a state-of-the-art 1,500 m² wellness and spa centre with indoor and outdoor pools.
From Lake Garda, head over to the famous Dolomites Mountain range where a wealth of activities are on offer. Skiing, mountain climbing, cycling and hiking are just some of the activities that can connect you with the magnificent surroundings. Or if you want to take it easy and unwind, then the hotels we have selected for you will help you do just that.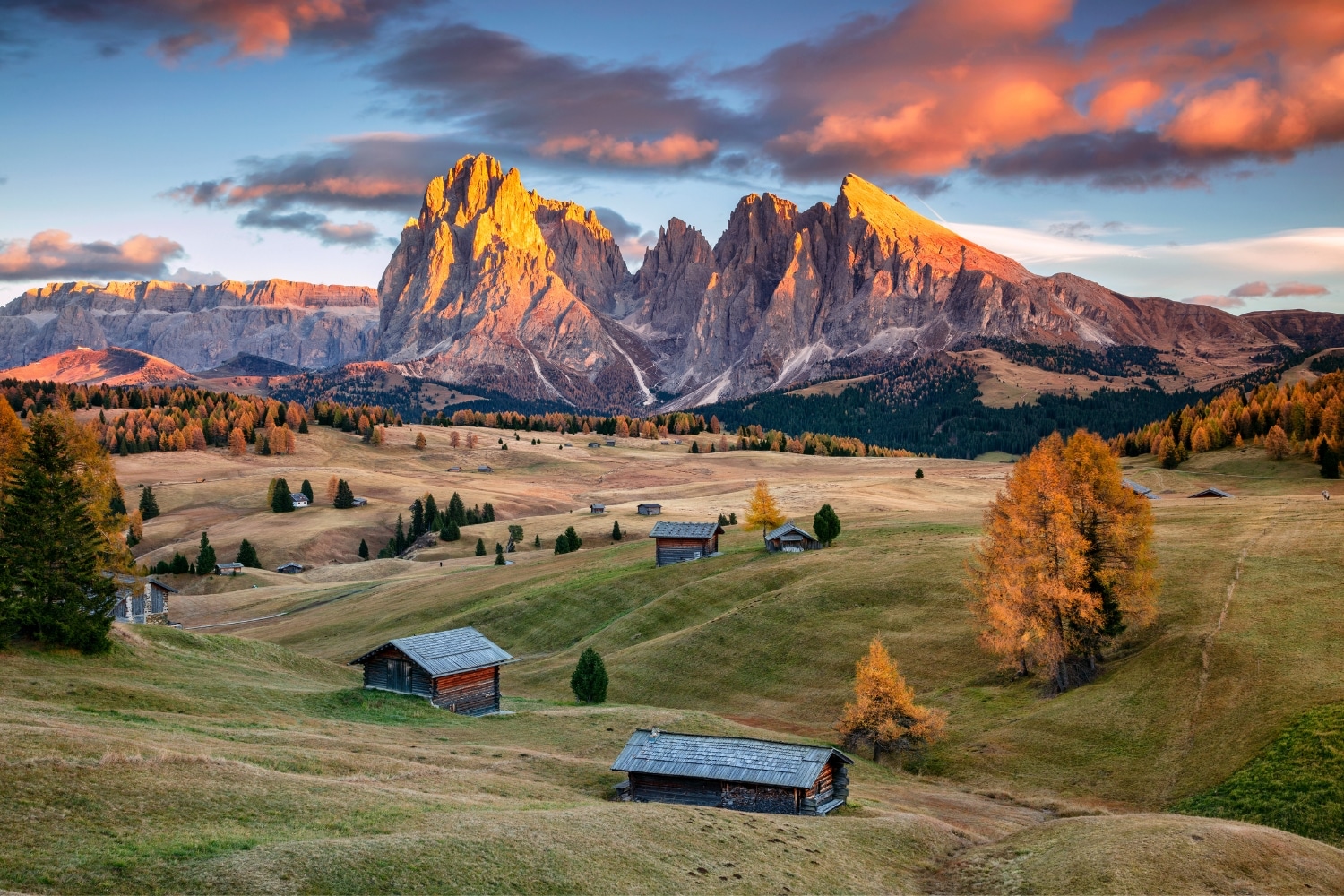 At the Solea Boutique and Spa Hotel in Trentino, enjoy a relaxing and rejuvenating spa experience against the background of the Dolomites. The hotel offers an array of spa experiences, including Finnish sauna, bio sauna, Turkish baths and a 'frigidarium' (a cold room) with crushed ice peeling.
And at the 5-star Villa Eden, relax into the elegance of this private villa with a well-rounded and comprehensive treatment offering. Everything from a medical check-up on arrival to sessions on mental balance and spa treatments, you can enjoy a personalised wellbeing programme to target whatever health and wellbeing needs you would like.
Fly Out From Bolzano or Venice
Bolzano airport is 25-mins away, from where it is possible to take direct flights to Copenhagen and Antwerp. Or drive 3hours down to Venice for a final night or two before flying home.
Ready to create your own unique and memorable road trip? Get in touch now to start planning your next adventure.