At A2D we pride ourselves on the unique and bespoke holiday programmes we create for you. One of our highlights in 2023 is our array of offerings for a holiday to Argentina. Below we've included just a selection of some of the memorable activities on offer.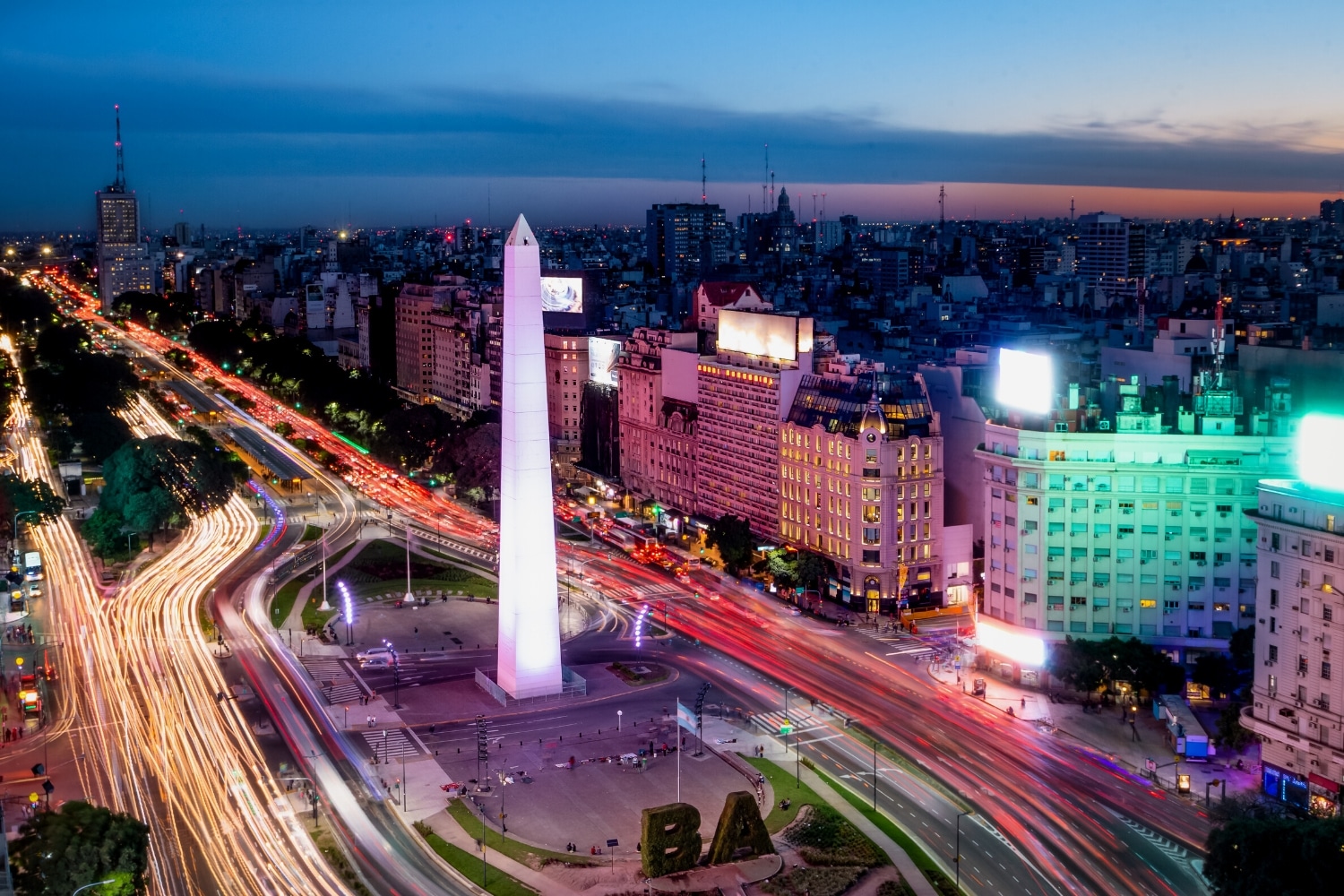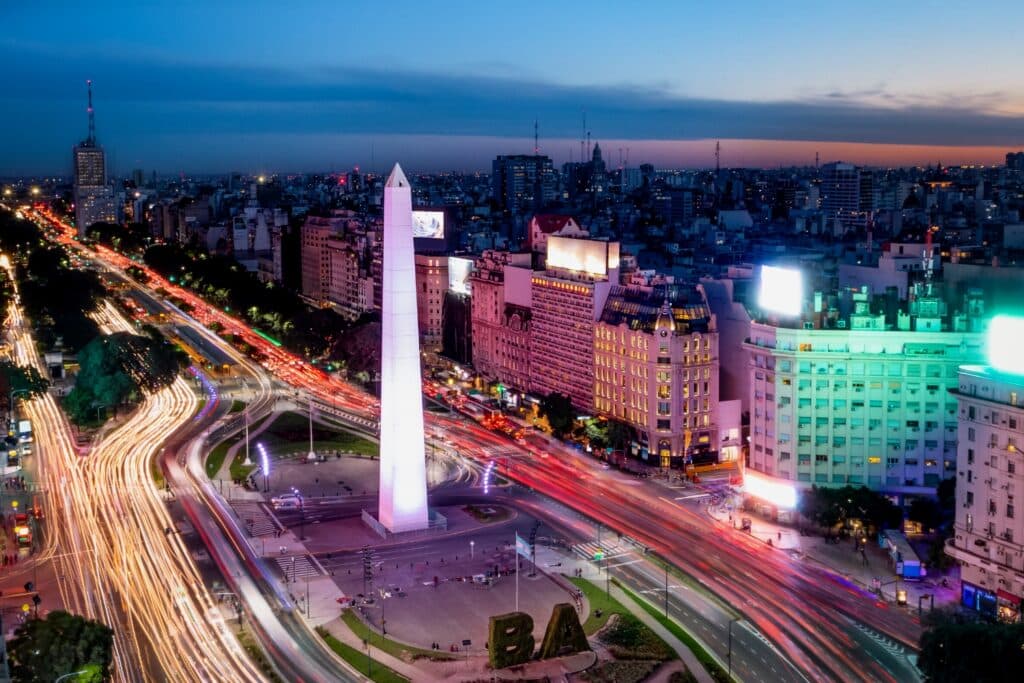 A global hotspot for cultural history, architecture, dancing and more – Buenos Aires is a must-see destination in your lifetime!
Accommodation:
Stay at the beautiful Alvear Art Hotel, located in the elegant La Recoleta neighbourhood and close to cultural sites. Enjoy Botticino marble bathrooms with jacuzzies, and a penthouse gym and spa. Or at the dramatic Faena hotel in Puerto Madero, for stunning views, international cuisine and stylish interiors.
Activities:
Learn to dance the tango with a renowned teacher, the 'King of Tango'

Tour the best cocktail bars and rooftop bars with a cocktail expert

Experience traditional Argentinian Asado made with new grilling techniques at Fogón
Visit traditional ranches with outdoor activities from swimming to horse-riding, to polo exhibitions

Enjoy a round of Golf at the famous Jockey Golf Club

Private tours of any museum, operas and art gallery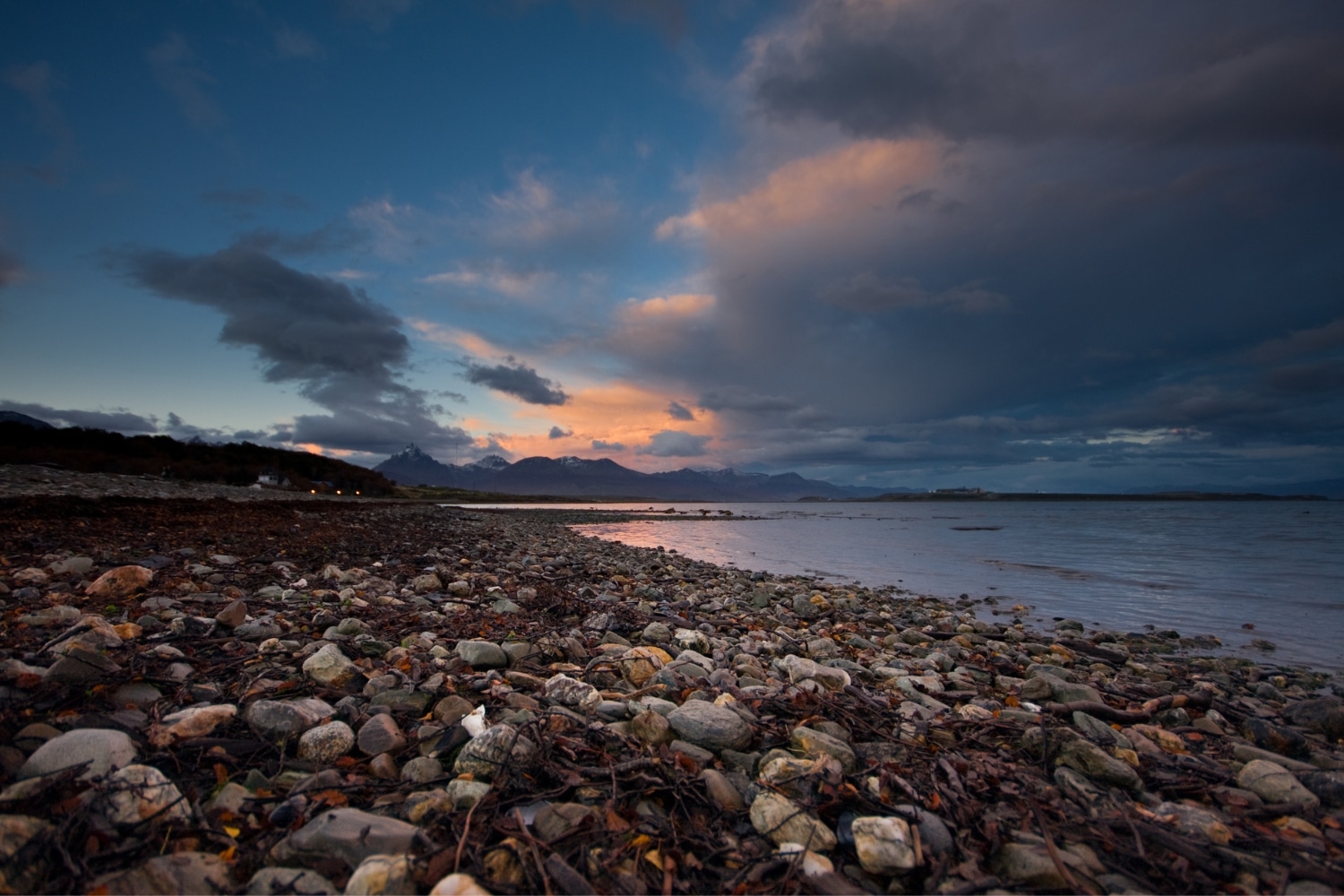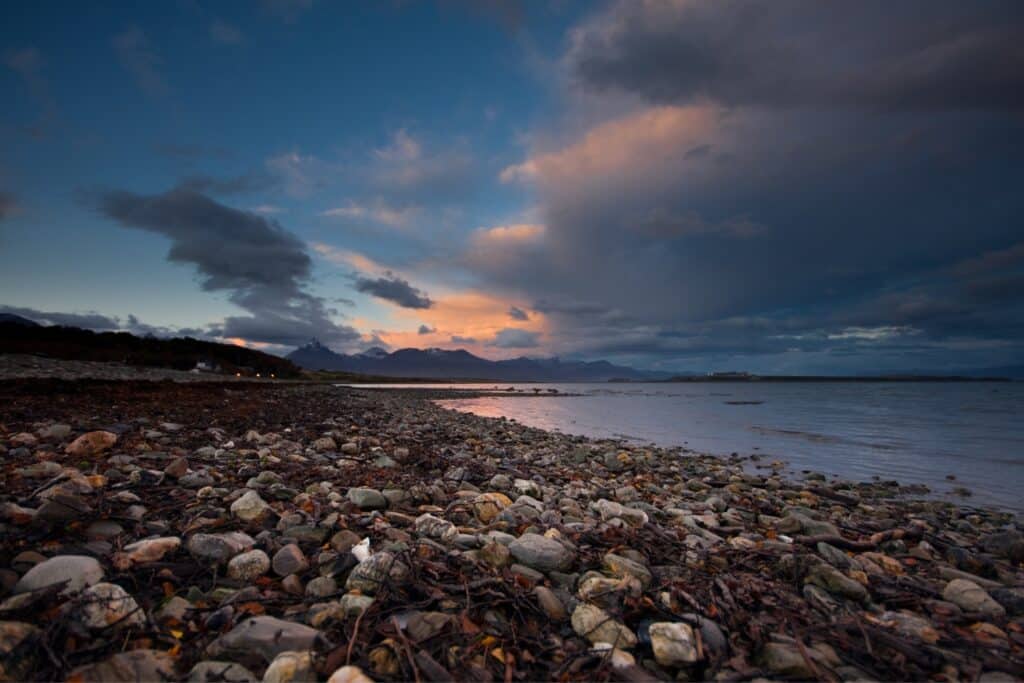 The southernmost city in the world, Ushuaia is a popular starting point for cruises to Antarctica – but is also a tourist hub in its own right.
Accommodation:
Stay at the high-end Los Cauquenes Resort & Spa directly on the Beagle Channel beach. With access to a private beach, outstanding views of the Beagle Channel, a wine bar, gourmet restaurants, pool and spa, you may not want to leave!
Activities:
Ski in August at Cerro Castor
An educational yacht trip through the Beagle Channel with a local expert
A half-day private excursion to Tierra del Fuego National Park which holds ocean coast, forest as well as mountains
Visit to the 'End of the World' Station for a short journey on a historic train.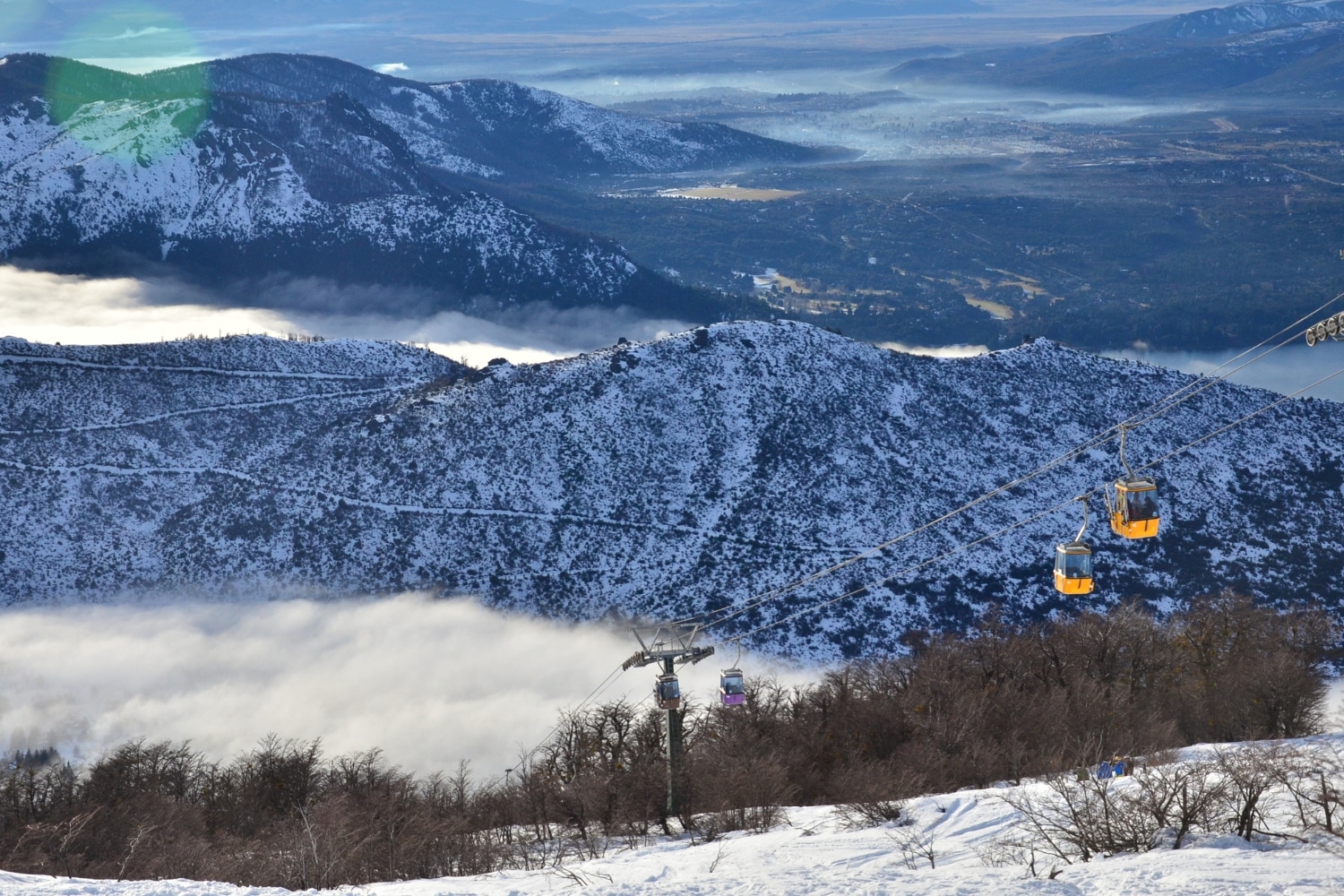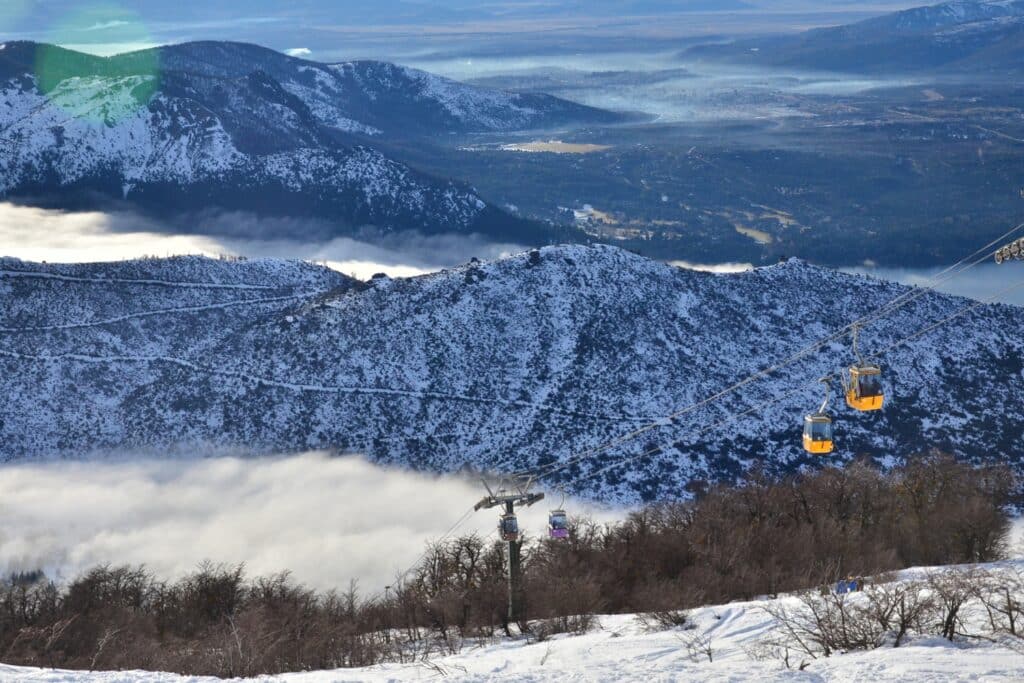 A famous destination for winter sports, Bariloche is a perfect base to explore the Argentinian Lake District.
Accommodation:
Stay at the most exclusive hotel in Argentine Patagonia – the Llao Llao Resort. Alongside incredible views of the nearby lakes, forests and mountains, the resort has a health club and spa, 9 bars and restaurants, an 18-hole golf course and in indoor/outdoor pool
Activities:
Enjoy world-class skiing, snowboarding and heli-skiing in August at Cerro Catedral, Argentina's largest ski resort 20mins from Bariloche

A full-day road tour that covers some beautiful cities as well as the Seven Lakes region
A catamaran cruise to a picturesque peninsula and forest walk with a local guide
A unique lake cruise and nature walk into the Los Arrayenes National Park and Victoria Island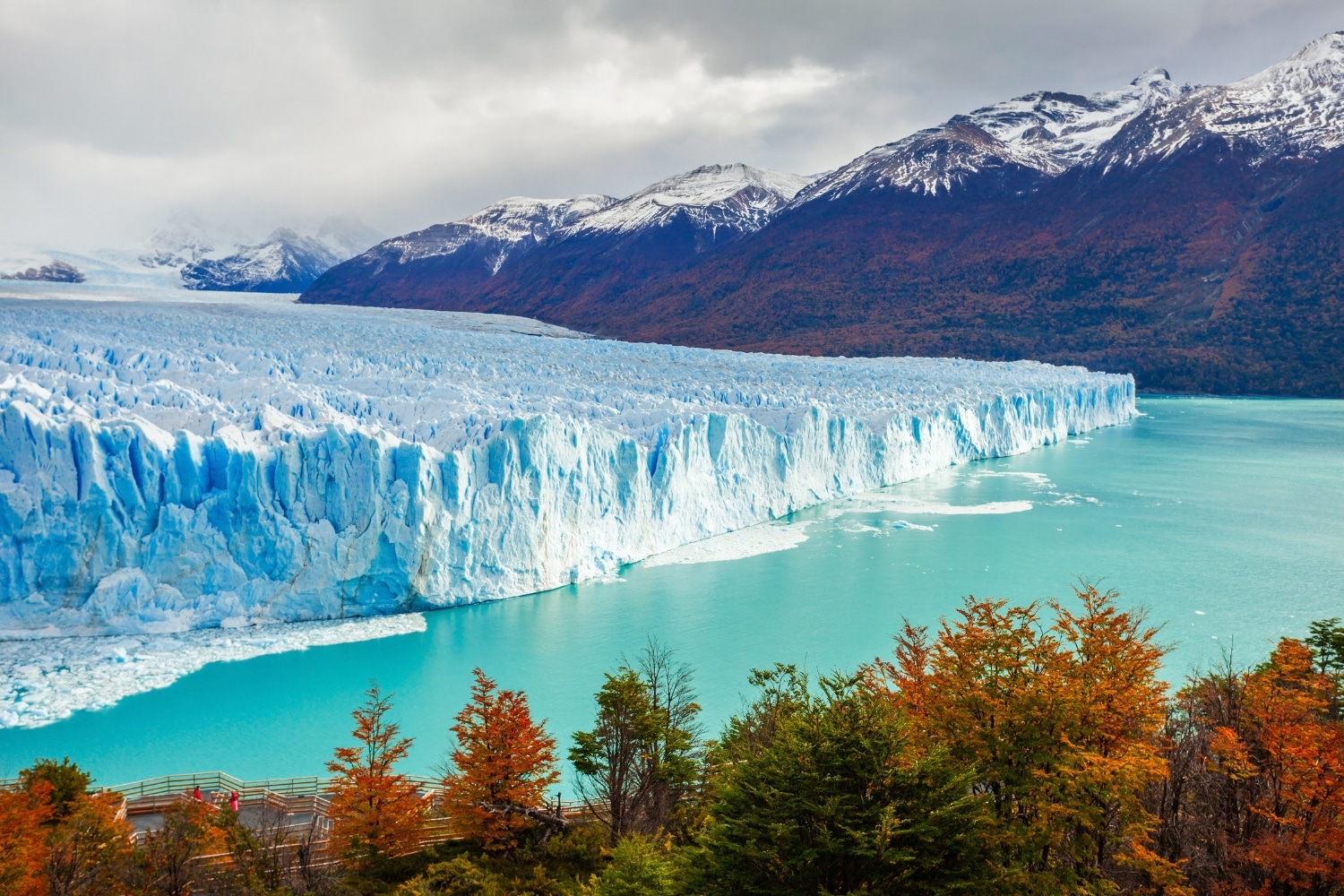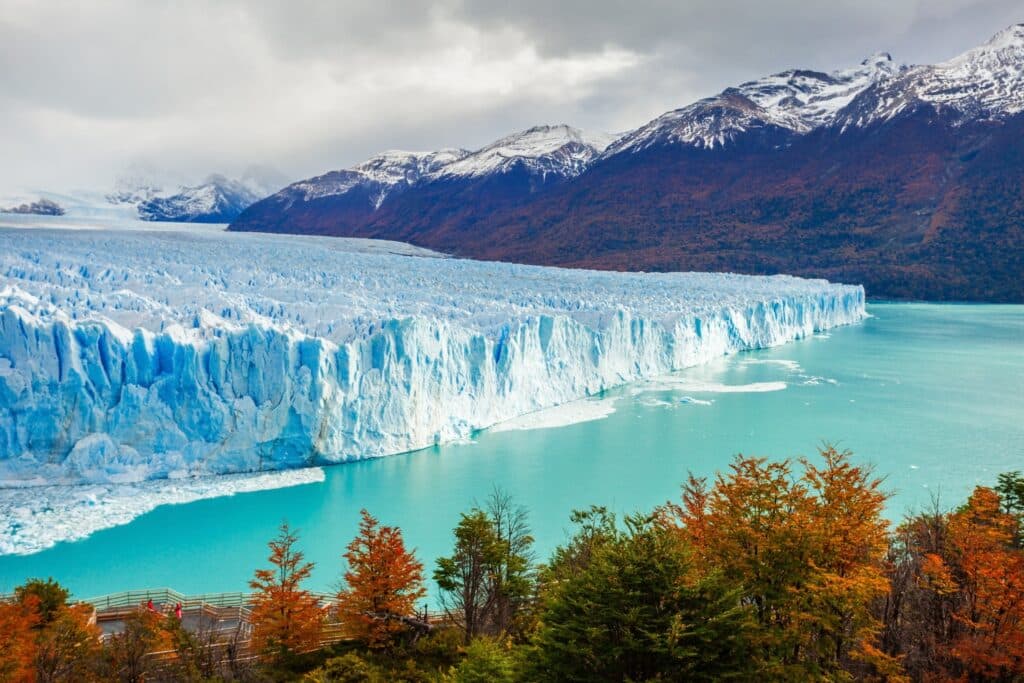 Calafate is the perfect place to start a lifelong love for the country's breath-taking glaciers.
Accommodation:
Stay at EOLO, a 10,000-acre estancia in the middle of the steppe, with incredible views to the surrounding area, gourmet restaurant, Argentinian wines and the starting point of many activities.
Activities:
Go puma tracking with an expert
Enjoy a full-day guided excursion to the Los Glaciares National Part, including the UNESCO World Heritage site, the Perito Moreno glacier
Stay on a remote Patagonian island with a world-renowned chef
Beautiful walks to other sites nearby like the Upsala Glacier
A 3-hour boat trip to discover the mythical ranch Estancia Cristina
Embark on a wine tour of the Austral Wine Route with an Argentinian wine expert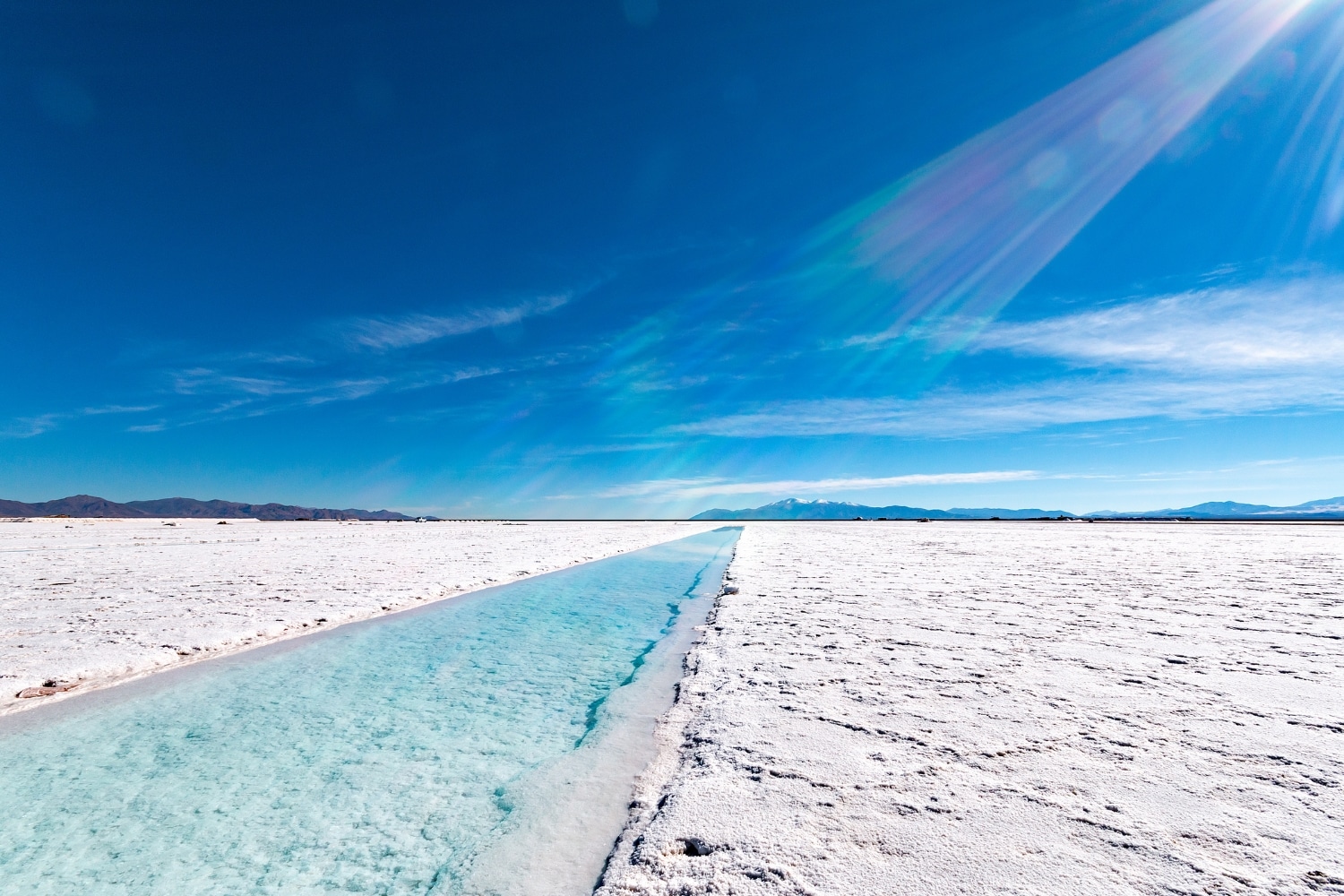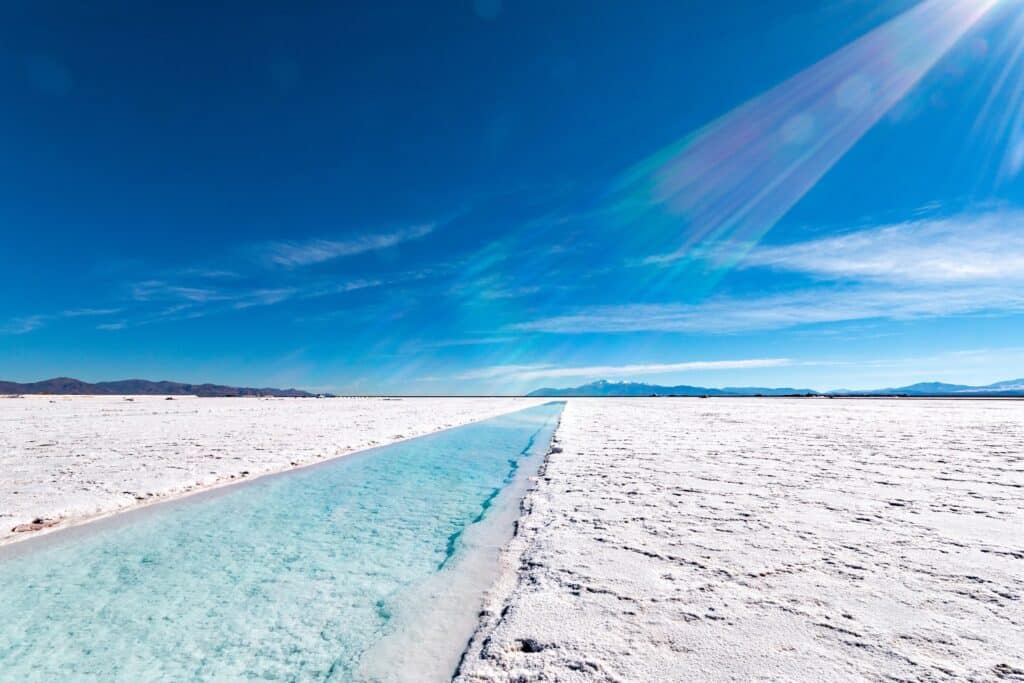 The city Salta, located in the eponymous Argentinian state, combines the beautiful scenery with historic architecture and great museums.
Accommodation:
Stay at the Villa Vicuna to be close to the city's main sites and take advantage of the outdoor swimming pool after a day of sight-seeing, in this elegant Spanish colonial style villa 250m from the Cathedral and city centre.
Activities:
Private tour of the local mountain villages and salt flats with a cultural expert

Visiting the village of Purmamarca from where you can appreciate the Cerro de los Siete Colores (the Seven Colours Hill)

Private road trip tour of Cafayate wineries with a local wine expert

Exploring the ancient town of Tilcara
Visiting Lerma Valley with its tobacco fields
Riding the Tren a las Nubes ('the Train to the Clouds').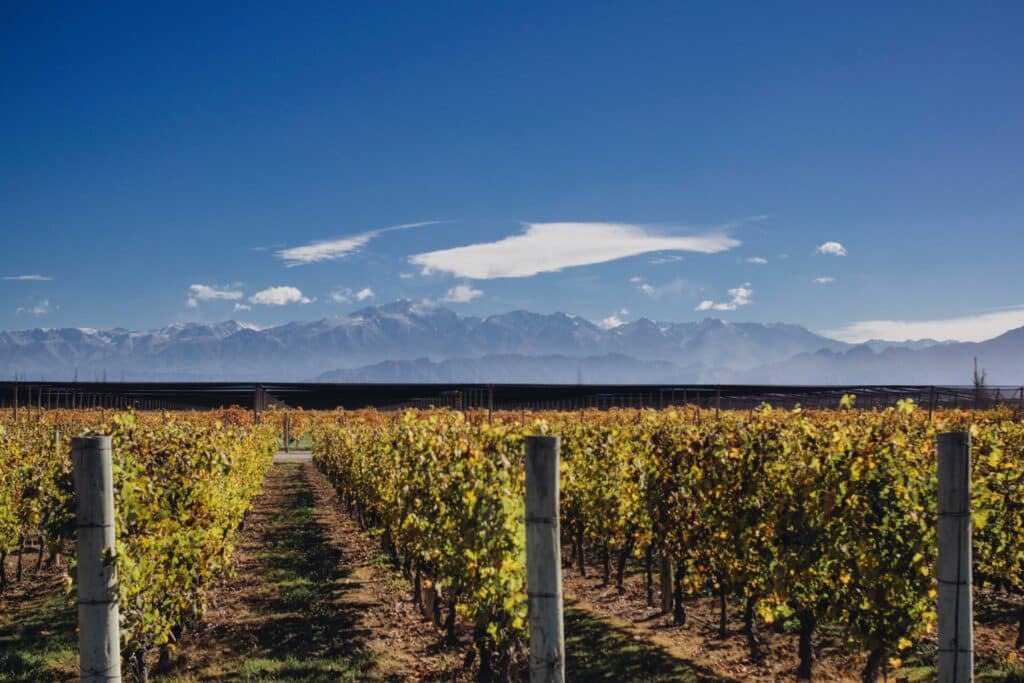 Mendoza is Argentina's main wine producer and exporter, so a visit to this area should make the most of this!
Accommodation:
Stay at the Lodges Atasmique, a winery with boutique lodges set in over 800 hectares of vineyards. 6 modern independent villas with indoor patios, outdoor jaccuzis and mountains views, as well as an on-site restaurant, golf and winery.
Activities:
Tour to Uco Valley, to tour beautiful wineries and taste some of the highest quality wines in Mendoza, including the famous Trapiche, Alpacine and Lagarde
A day trip to Aconcagua Park where you can view the Potrerillos Dam
Bike from bodega to bodega with a wine expert

White-water rafting, hiking and hot springs

A trip to see the Puente del Inca, a natural bridge made up of mineral deposits that's almost 50 metres long.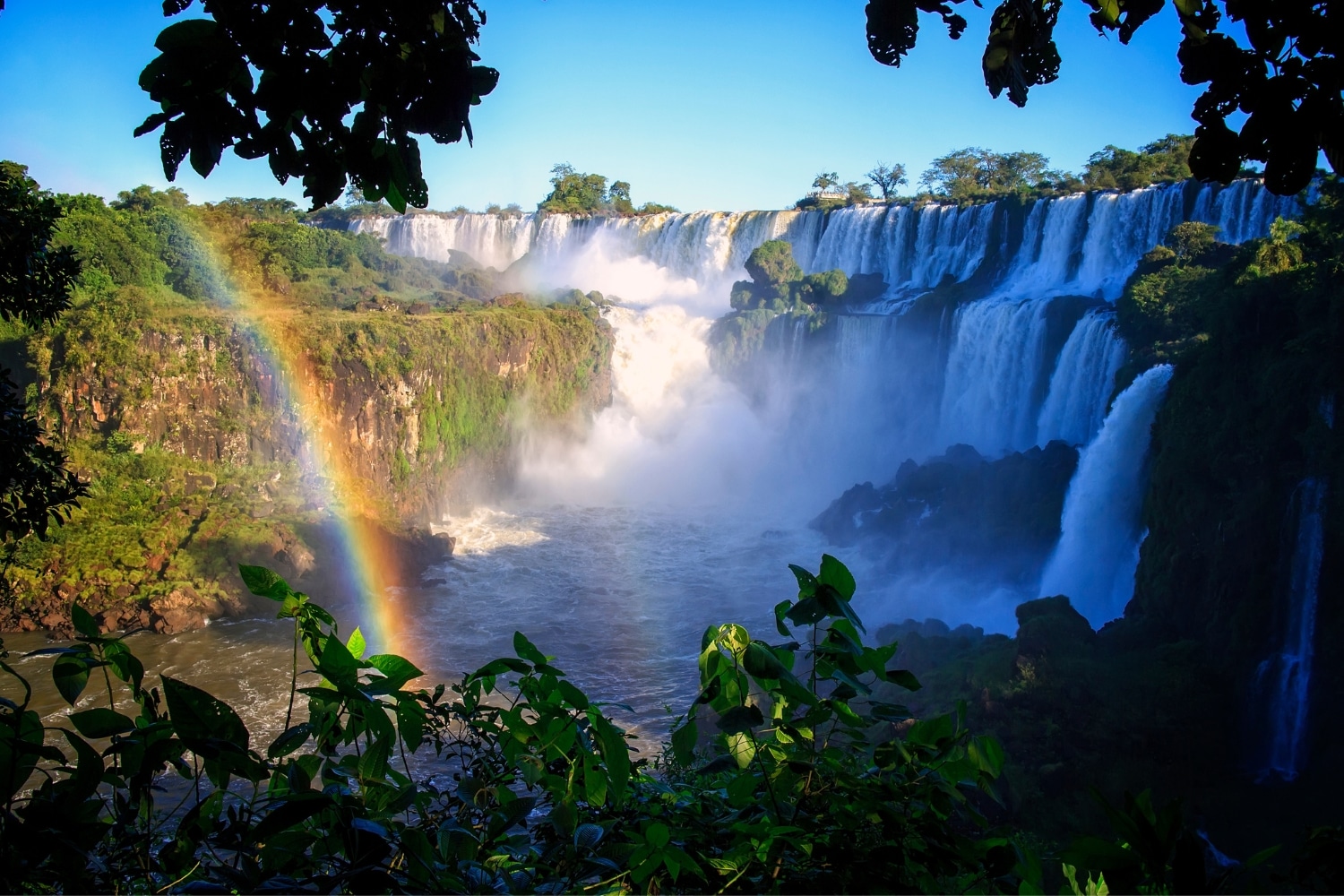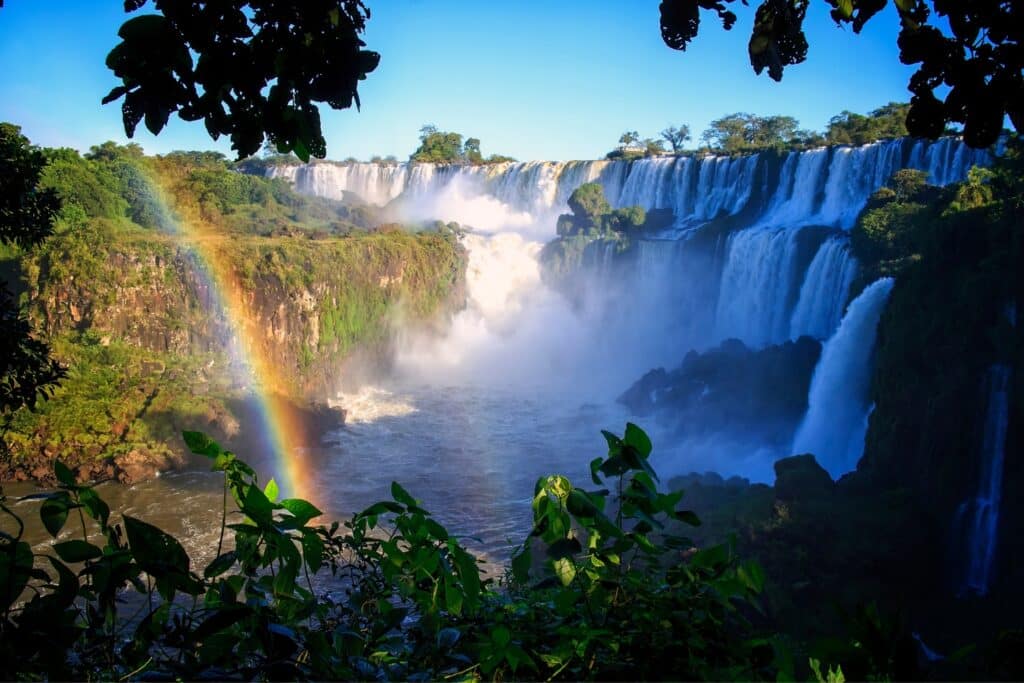 Iguazus is the gateway to Iguazú Falls, where you will find hundreds of breath-taking waterfalls.
Accommodation:
Stay at the Loi Suites in the Iryapú jungle, just minutes from Iguazú Falls, with rooms with views of the jungle, spa, jacuzzi and outdoor pools, and 2 bars and restaurants.
Activities:
A multi-step tour through Iguazú Falls National Park to see the famous falls and follow the Yacaratiá trail
See the lower Iguazú river, Devil's Throat Canyon and San Martin Island
Enjoy a guided visit to the Brazilian section of the Iguazú Falls

Go deep into the jungle in Iguazú Falls National Park with local wildlife experts

Tour of the temple ruins of San Ignacio with a history expert

Kayak and hiking excursions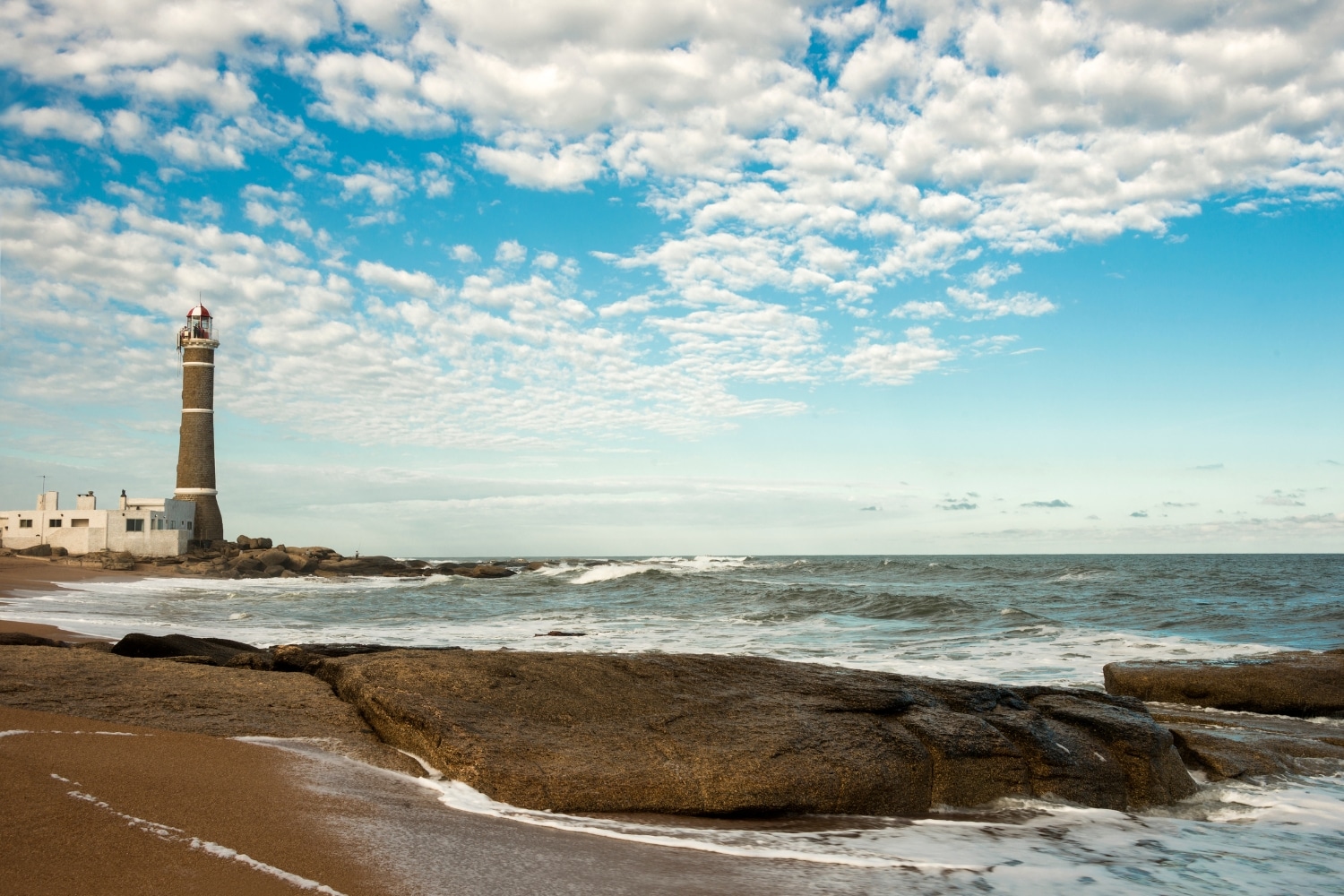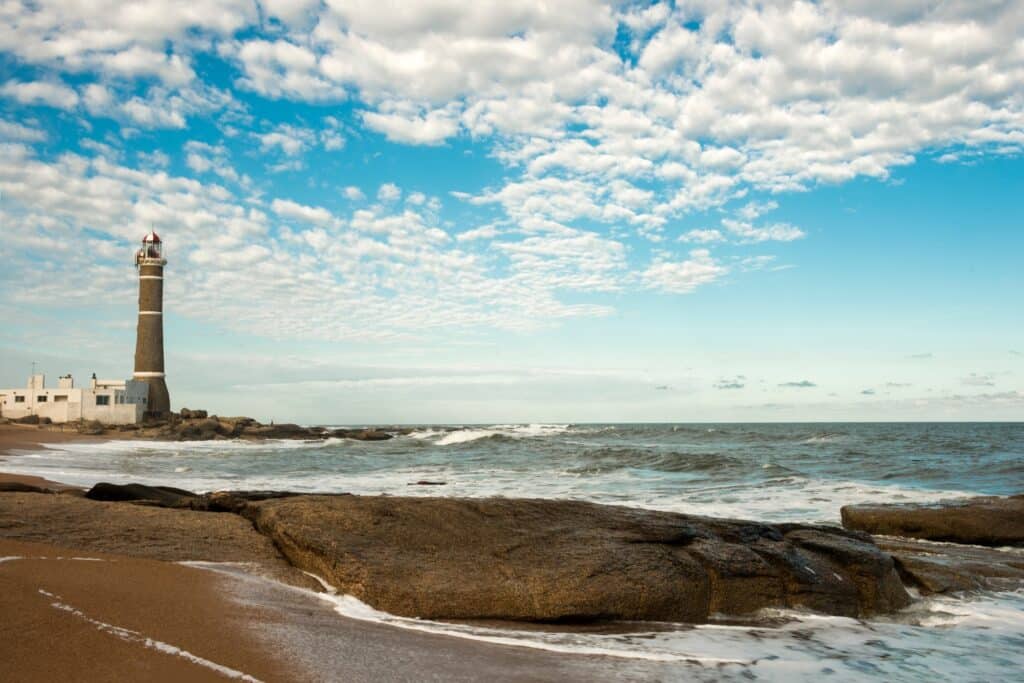 Meaning 'river of painted birds', Uruguay has a lot to offer visitors from beautiful architecture to natural beauty. And while only a short distance from the buzzing Punta del Este, the quieter, classier and more bohemian José Ignacio is THE beach to be.
Accommodation:
Stay at Playa Vik, an avant-garde beachfront retreat with a conceptual 'sculpture' building at its heart. The unique hotel also houses an extraordinary art collection, with a spectacular pool & terrasse, fire pits, playroom, fitness & spa.
Activities:
Tour of Jose Ignacio area with a local history expert

Food & wine tours with a food journalist

Horse riding, kayak, surfing and kite-surfing

Art & wine tour with local journalist
These were just a few examples of the activities on offer in these incredible locations. If you're feeling inspired and would like to learn more, get in touch with us! At A2D we create bespoke programmes that are tailored to each individual client. We believe we create memorable, iconic holidays.